A practical book on Evolutionary Algorithms that teaches you the concepts and how they're implemented in practice.
All code examples in Python,
Python Notebooks for each Section,
Supplementary Video Tutorials,
Format: PDF download,
Unlimited downloads,
Unlimited access to updates.
Get it now to enhance your work in Python, Jupyter Notebooks, Search and Optimisation, Evolutionary Computation, Metaheuristics, Experiment Design/Development, and more!
ISBN: 978-1-915907-00-4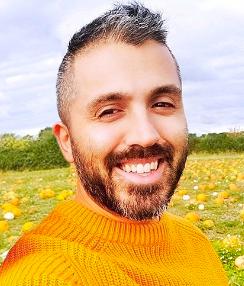 Dr. Shahin Rostami is the Founder & Principal Consultant at Polyra Limited, a company specialising in Data Science Research, Development, and Consulting. He holds a Ph.D. in the field of Computational Intelligence with applications to Concealed Weapon Detection. His research interests lie within Data Science and Artificial Intelligence, ranging from theory to their application to Digital Healthcare and Threat Detection.
Before his leap into industry research & development as the Head of Data Science at a Xim Limited, he held the position of Senior Academic (Associate Professor) in Data Science & Artificial Intelligence at Bournemouth University, where he was a faculty member for 7 years and has since become a Visiting Fellow. He also led the Computational Intelligence Research Initiative (CIRI), and supervised 5 Ph.D. and many Ms.c. students in related subjects.
Dr. Rostami writes and maintains the works published and offered through this website. You can expect ongoing updates and support through the communication channels listed below.
The aim is to generate everything in this book through code! This means you'll see the code for all the figures and tables, including things like flowcharts.
Every section is intended to be independent and reproducible, so you'll find some repetition as you progress from one section to another.